A beautiful and very unique stone found only in the northern part of the lower peninsula of Michigan. It is composed of the fossilized skeletons of colony coral which lived their lifespan in the warm sea waters that covered Michigan during a period of time, some 350 million years ago. Each small hexagonal chamber of this unique stone is a section containing the prehistoric remains of a salt water marine life.

To find out more about Petoskey Stones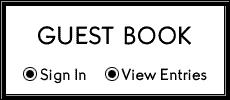 Additional items available at the NMAM link below

Jewelry made from stones found in Michigan

If you are near Tawas State Park on

Memorial Day weekend May 13th and 14th, stop and join the festivities at Celebration Days. Climb the lighthouse, enjoy the beach and be sure and bring the children. Lots to do.  Food available also.